It's the one appliance in our homes that is used on a daily basis without fail. It works nonstop, without taking breaks, to house the nutritious staples every family needs to survive and thrive.
If you've managed to escape the misfortune of a failing fridge, count yourself lucky. Those harsh moments provide a stark reminder of how precious this holy grail of an appliance is. Good food isn't cheap and no one likes to waste, so food deserves to be protected until it's time to eat.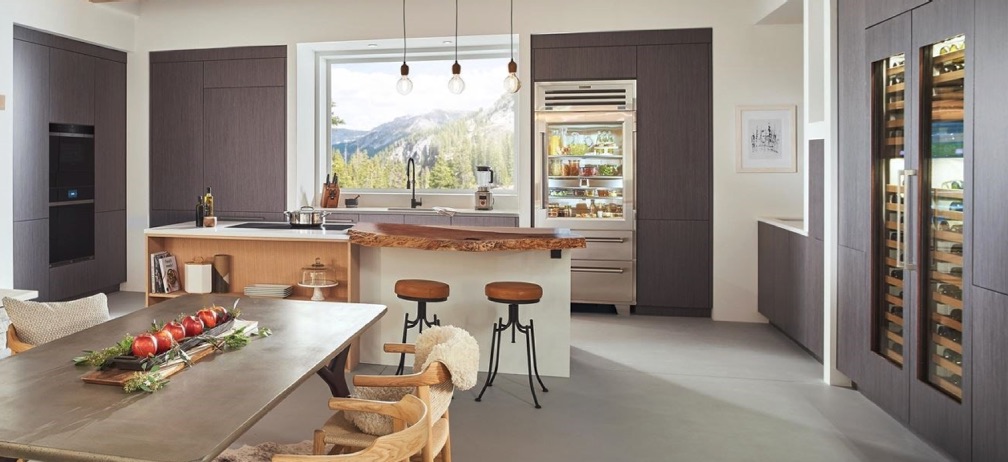 Every homeowner needs a reliable fridge. That's just a fact. However, sometimes it's nice to have something more than reliable. Technology has come a long way over the past few years, and now there are more options in the refrigerator sector than ever before.
Your average refrigerator may get the job done, but an upgrade could in fact save you money in the long run. Sub-Zero refrigerator prices may be more than your basic fridge, but quality products tend to be built to last with better craftsmanship and attention to detail.
In this post, we'll take a look at the value Sub-Zero refrigerators offer to determine if they're worth the price tag. To do this, we'll explore: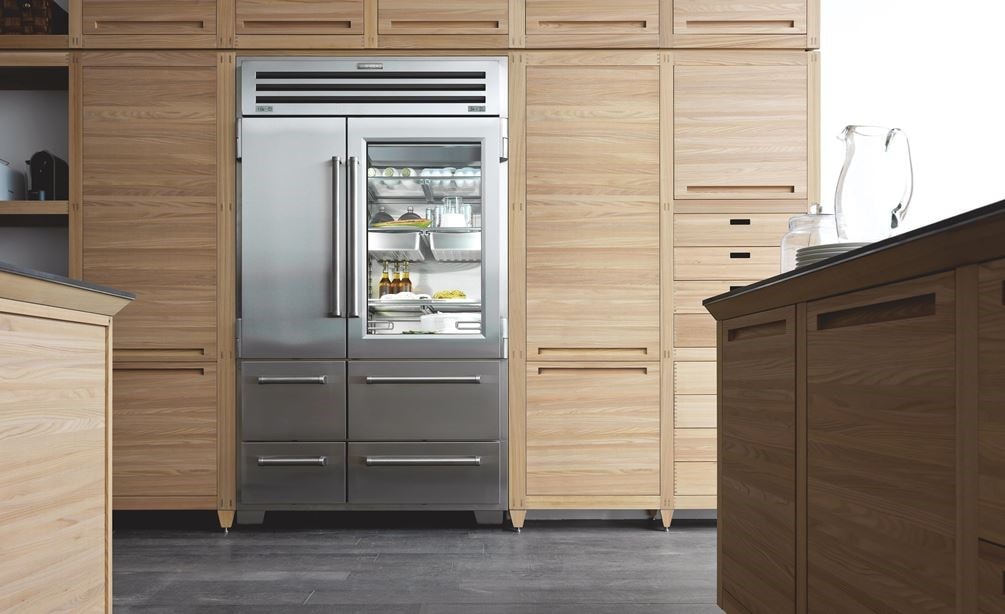 If it's time for you to buy a refrigerator, sometimes it's best to look at it as an investment instead of a purchase. One extra bonus this particular brand has to offer is that it can add value to your home. Not many upgrades get noticed as much as an impressive refrigerator.
Sub-Zero refrigerators are either built-in or professionally installed for a custom fit within the surrounding cabinetry in your home. You're bound to hear stories of home buyers overlooking some faults if they fall in love with the kitchen and fridge, so it's definitely an appliance that has some weight to it.
That said, let's dig in and find out if a Sub-Zero refrigerator measures up to its high standards.
What makes a Sub-Zero refrigerator special?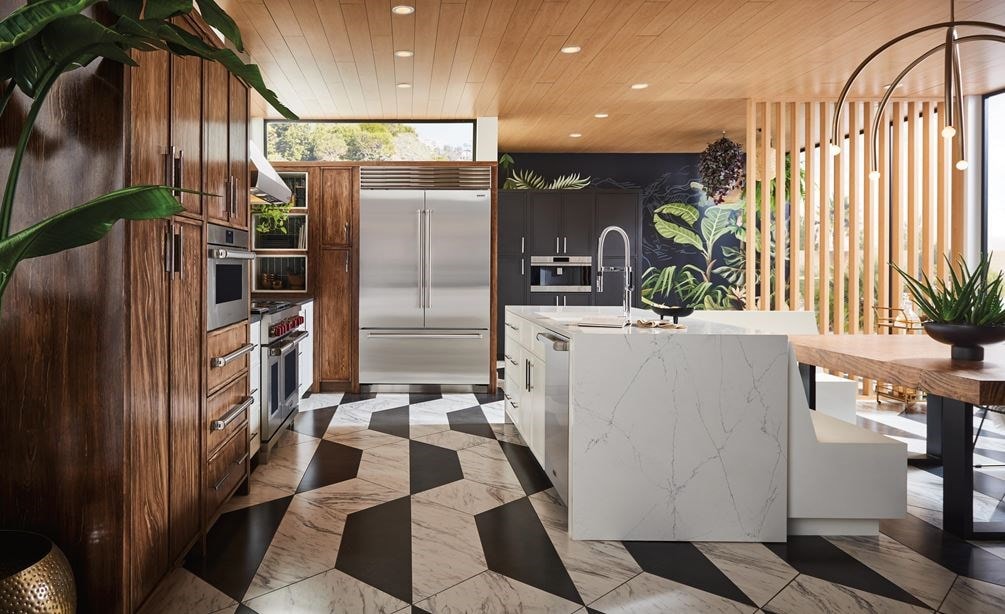 The engineers at Sub-Zero went above and beyond to create the ultimate fridge for homeowners. They are specifically engineered to manage the humidity and maintain the ideal temperature to keep your food fresher longer than your average, baseline refrigerator.
Two compressors
One of the most notable qualities of the Sub-Zero line is that they have two compressors. One is designated for the fridge, and the other is dedicated to the freezer.
The warmer air from the fridge is never circulated to the freezer, which can be a massive help to stave off the dreaded freezer burn. The simple control panel allows you to effortlessly adjust the temperature with your fingertips.
Split-climate, intelligent cooling system
Sub-Zero pioneered the dual refrigeration system that creates precise, unique environments for both fresh and frozen foods. Cool and humid in the fridge. Cold and dry in the freezer.
Their special microprocessor precisely controls the temperature and stores diagnostic information. It maintains internal temps within one degree of setpoint, which is super impressive. This results in crisper, fresher produce—and once again, less freezer burn.
Ice, ice, baby
Do you host events or tend to have friends and family over often? If so, the Sub-Zero family would like to be invited.
Their max ice system increases ice production by up to 30% in a 24-hour period. This, along with the advanced water filtration system, grants another freshness angle that earns them another star and honorary host status.
Does a Sub-Zero refrigerator keep food fresher longer?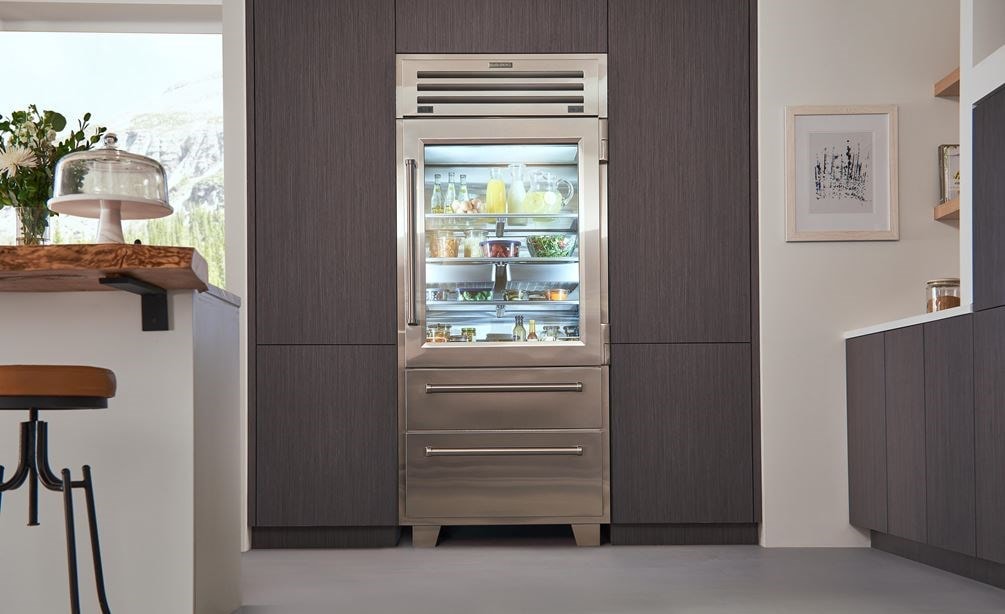 On top of the two compressors and the dual cooling system that Sub-Zero is known for, they have some other tricks up their sleeve. Since preserving freshness is the main focus of a Sub-Zero refrigerator, it comes as no surprise that they have built-in features to address just that.
They have a hyper-focused mission at Sub-Zero. They talk about the integrity of a freshly plucked fruit, and how prolonging that freshness and preserving its peak taste and texture is what they're all about.
Here are some ways they've managed to nail their mission.
Advanced air purification
The NASA-inspired system that is used for Sub-Zero refrigeration kicks on every 20 minutes. It scrubs the air of odors and ethylene, which is the main culprit for expediting food ripening and spoilage.
Say goodbye to wilting strawberries and sad apples. Say hello to more freedom to snack on healthy options over a longer period of time.
Magnetic gasket for the win
These doors are a game-changer. They help the ol' energy bill and lock in that freshness, which protects your food way more than the standard fridge door. The strong seal does its job of keeping warm outside air from sneaking in and helps protect your precious produce and everything else!
What extra value does a Sub-Zero refrigerator have?
While the cost associated with a Sub-Zero refrigerator may be on the higher end, it's not without its perks. There are some features that give it that extra edge that its bargain counterparts can't hold a candle to.
Flexible storage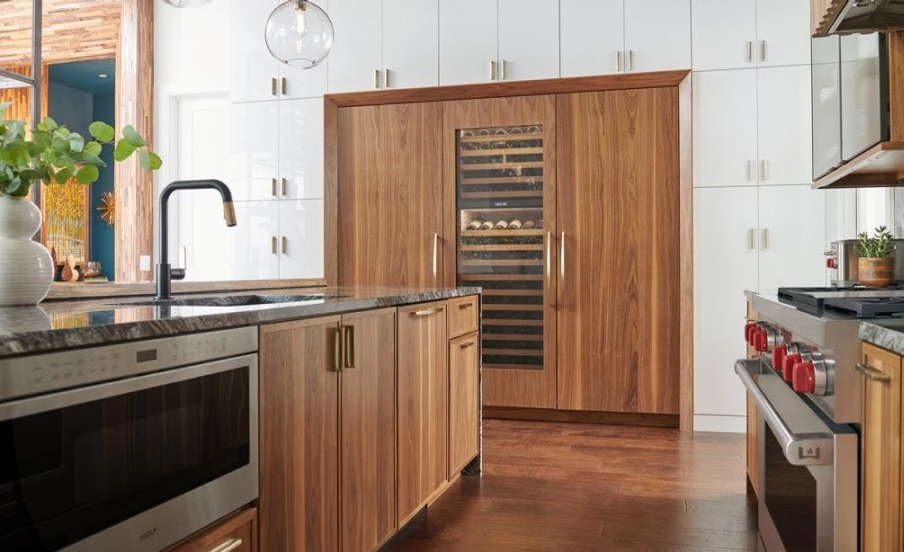 Most refrigerators offer basic – and oftentimes limited – shelving options. This can make organizing your food a challenge, which can lead to items being lost into the void.
The Sub-Zero refrigerator provides abundant interior space with slick drawers that glide instead of stick, and it also has versatile door storage that makes storing and finding your goodies a lot easier.
Being able to find your food before you forget about it is a major win! It stings to find meat, fruit, or any other shy foods that creep past their expiration date just because you didn't see them. Out of sight and out of mind can hurt the wallet and be wasteful. No one likes animals or anything else to die in vain.
Easy to clean
Spill-proof shelves are a nice touch for those of us who have the occasional oopsie daisy. No more stubborn gooey globs of goop that won't come off. And with bright LED lights that are designed to last the lifetime of the fridge, you'll be able to see any spots that may have been left by your messy roommate.
Sub-Zero refrigerators also score extra credit with their flip-up grill. It gives easy access for quick routine maintenance, which is super convenient.
Customization & wine. All the wine.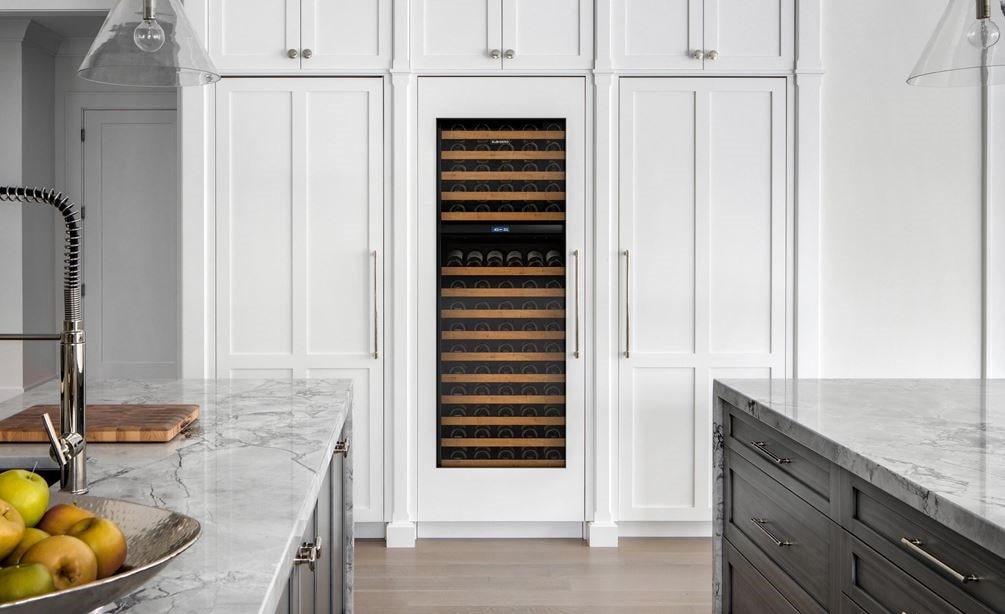 In addition to having the most advanced food preservation technology in the industry, Sub-Zero takes pride in its ability to offer the widest selection of customizable solutions. They can accommodate various widths, innovative configurations, and limitless exterior customization.
They have three main series available, including the Classic, Designer, and Pro. The Classic speaks for itself and remains an icon of design thanks to its grill. The Designer series has the ability to merge seamlessly into the room's decor. And the Pro takes it to another level with stainless steel both inside and out.
Sub-Zero doesn't stop there. Their undercounter refrigeration options are an excellent option if you're in need of extra storage in various areas like the kitchen island, exercise room, or pool area.
If that's not enough, they're wine connoisseurs as well. These units are much more than mere coolers. They too are built with advanced preservation technology to keep your wine safe, sound, and ready to drink when you are.
Is buying a Sub-Zero refrigerator worth it?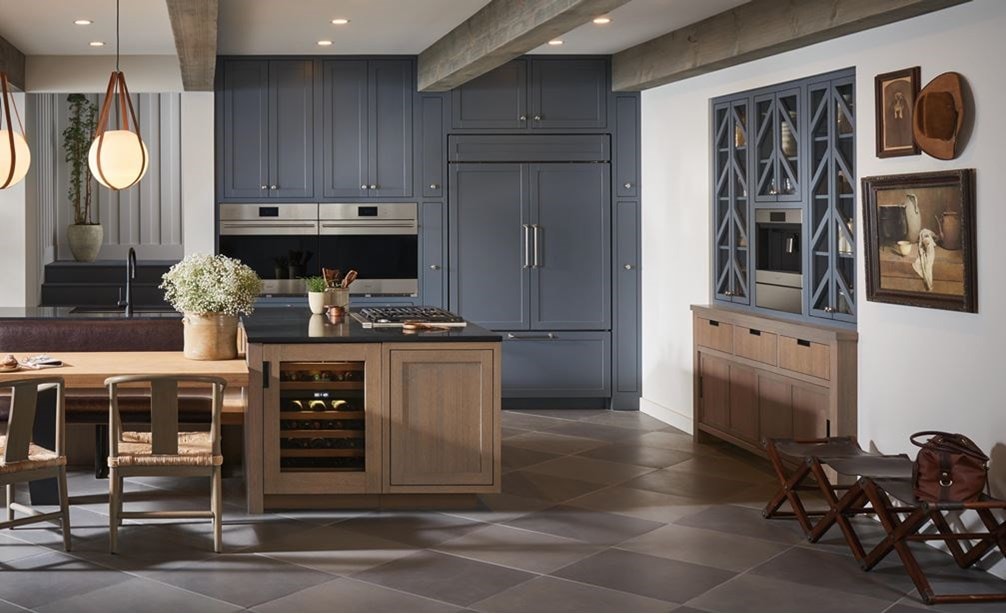 Let's look at some numbers to find out if investing in a Sub-Zero refrigerator is worth it.
The cost of an average full-size Sub-Zero refrigerator ranges from $6,000 – $18,000.
Sub-Zero refrigerators have a lifespan of 20 or more years.
Typical refrigerators have a lifespan of 10-13 years.
According to a recent study obtained through Waste360, the average American ends up throwing out over $2,500 worth of food every year.
Of the $2,500 wasted food throughout the year, let's say $1,000 was due to your fridge's inability to preserve food as long as it could with the Sub-Zero tech.
If you had one of their $8k refrigerators, that statistic paired with the fact that Sub-Zero refrigerators have a solid lifespan of 20 years means your Sub-Zero could potentially pay for itself within 8 years, based on its food-saving ability alone.
Purchasing a standard refrigerator for $1,000 that lasts 10 years, paired with the loss of $1,000 per year on wasted food, could end up costing you more than a higher-end refrigerator over the course of 10 years.
Let's talk warranty
The Wisconsin family-owned and -operated company has been innovating in the fridge game for over 75 years. They've come a long way, and they proudly stand behind their products that boast a 20+-year lifespan.
Their customer service is second to none and is usually only used for installation calls. However, they do offer an impressive warranty package with their refrigerators, that includes a full two-year warranty, a five-year sealed system warranty, and a limited twelve-year warranty.
Conclusion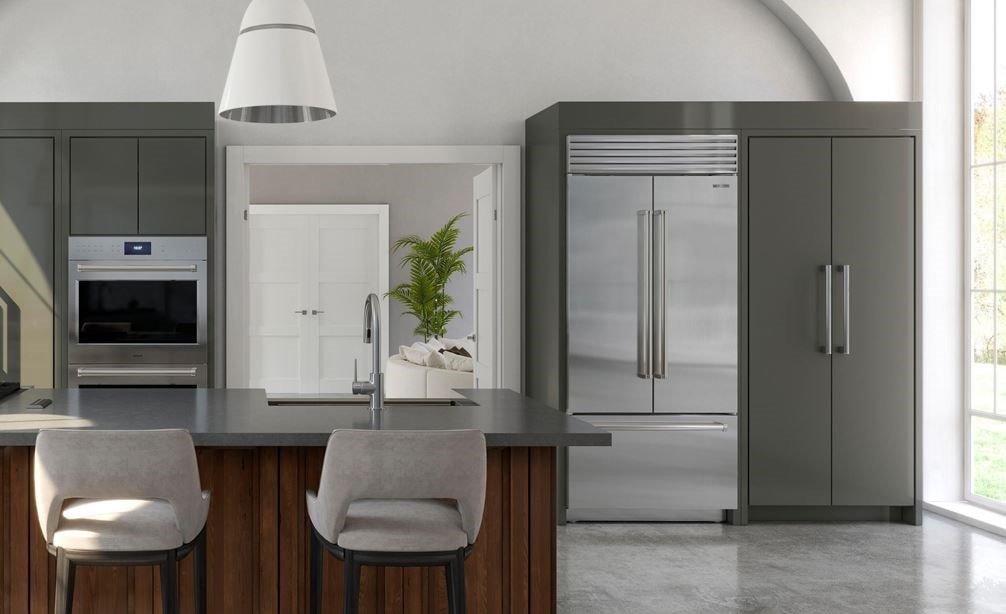 When it comes to price and value, the Sub-Zero refrigerator is without a doubt a solid choice. Buy once, cry once? It's ultimately up to you and your personal preferences. Decide what features you want out of your refrigerator, and go from there.
The team at Atherton Appliance and Kitchens lives and breathes refrigerators and can provide expert guidance as you explore your options. A refrigerator is a pretty big investment, so if you're in the market for one, reach out to us and we can lead you in the right direction.